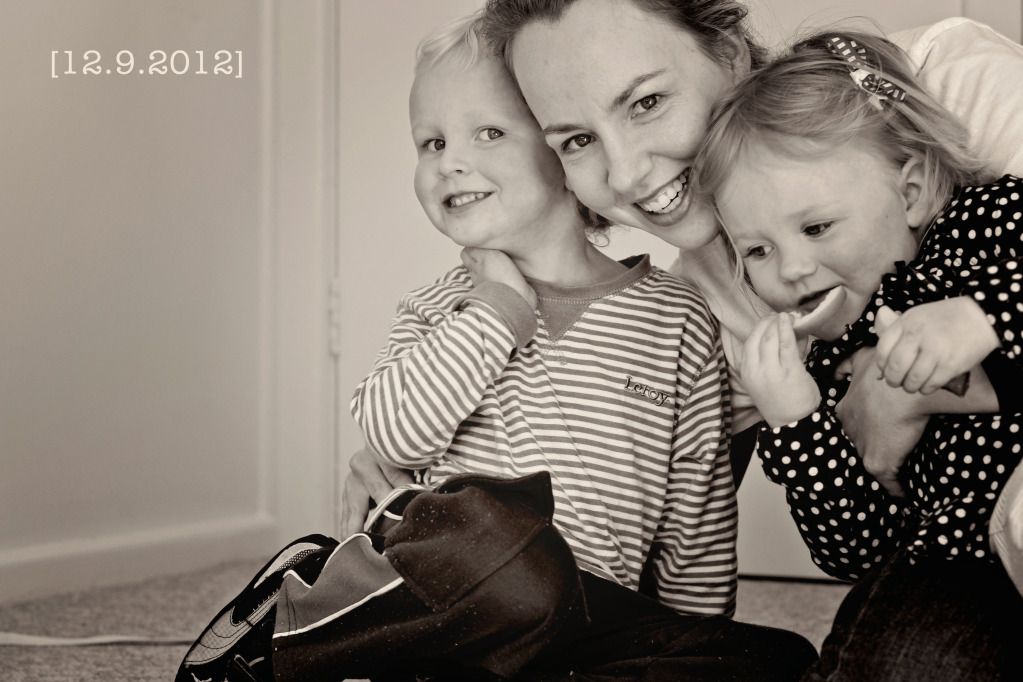 Another mother who made the commitment, just like me, way back in January to Document Delight for 366 days was involved in a fatal car accident over the weekend. I didn't know Kerryn, but her passing has sat with me as I have moved through my week.

There have been thoughts of a family left behind; a gorgeous blue-eyed daughter and a husband who must now walk a very new and difficult path without her presence. Then there have been thoughts of the gift she left behind; a daily document that will show her daughter that her mother was watching her, marvelling in the little and big things that made her unique.

In addition to this,

Kerryn made the effort to join her in some of these photographs, allowing her daughter to see that her mother wasn't just watching through a lens but was there. Mother and daughter together.
It is no secret that I dislike being photographed. Today though I put pushed aside all my insecurities, battled away with the self- timer and two kiddies with ants in their pants and got a photo. Finn, Harper and their mum, together.