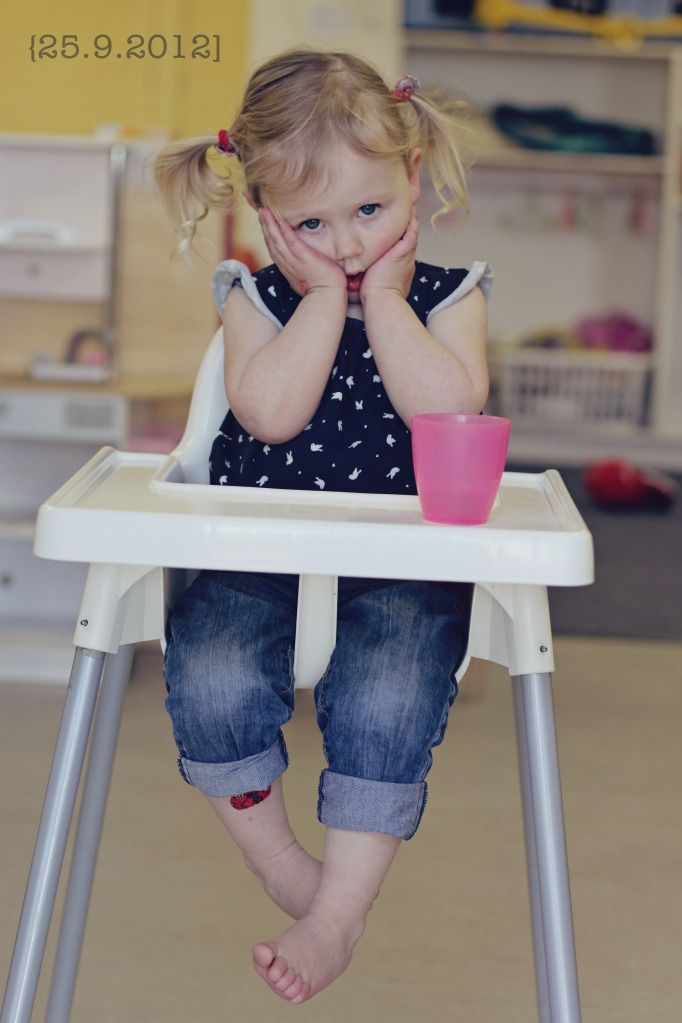 Harper always comes up with the most interesting suggestions.
Me: Hmmmm (
Thinking: Brace yourself Amber, this could be a doozie)
H: How 'bout I get in that highchair and be your baby.
Me: Yep, let's try that. (Thinking: I could possibly get a quality photo out of this.)
Harper May you are a riot

.