Three of Finn and Harper's cousins travelled to Canberra for two days. Our kids are so lucky to have six cousins, most who are of a similar age to them. They all get along so well together, holding special relationships with each individual cousin. This all sounds ideal, except for the fact that they all live interstate. But each family knows that these relationships are important and we all do our best to travel throughout the year to bring our little people together.

Today we took all the kids out to Floriade, and struck gold with another stellar Canberra Spring day out at this annual event. We walked, the adults tried to admire the flowers (not top priority for the kids though), painted garden gnomes and went on a carnival ride.
This trip also coincided with our oldest nephew's birthday, so in the evening we held a little party for him. He is an avid Harry Potter fan so after looking at the amazing (but completely of my league) Harry Potter themed cakes I settled on the more achievable Wizard Hat cake.
{painting the garden gnome. the boys named their gnome 'multi-claus'}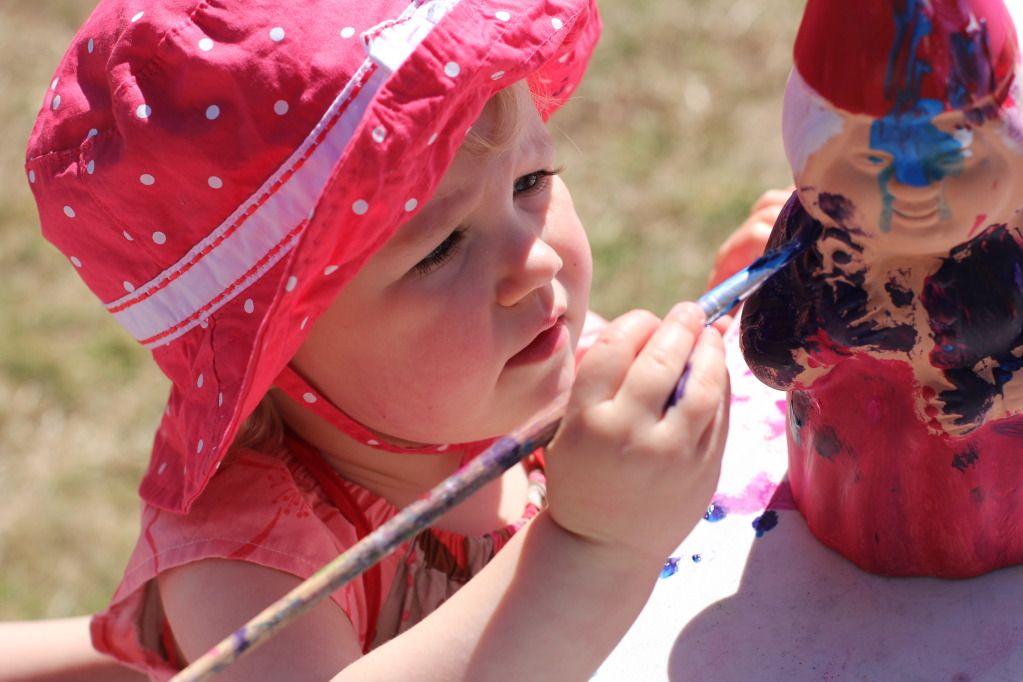 {the girls named their gnome 'princess harper'}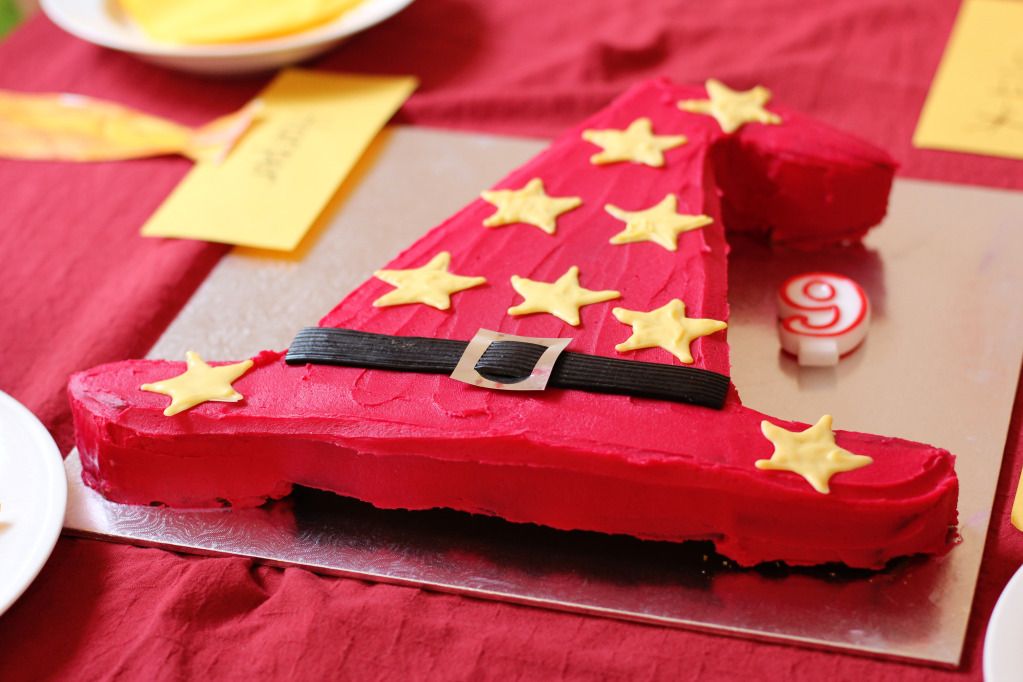 {yes that is A LOT of red food colouring in that icing.i was a little scared of what it may do to a bunch of kids, but thank goodness there wasn't any post cake-eating madness}