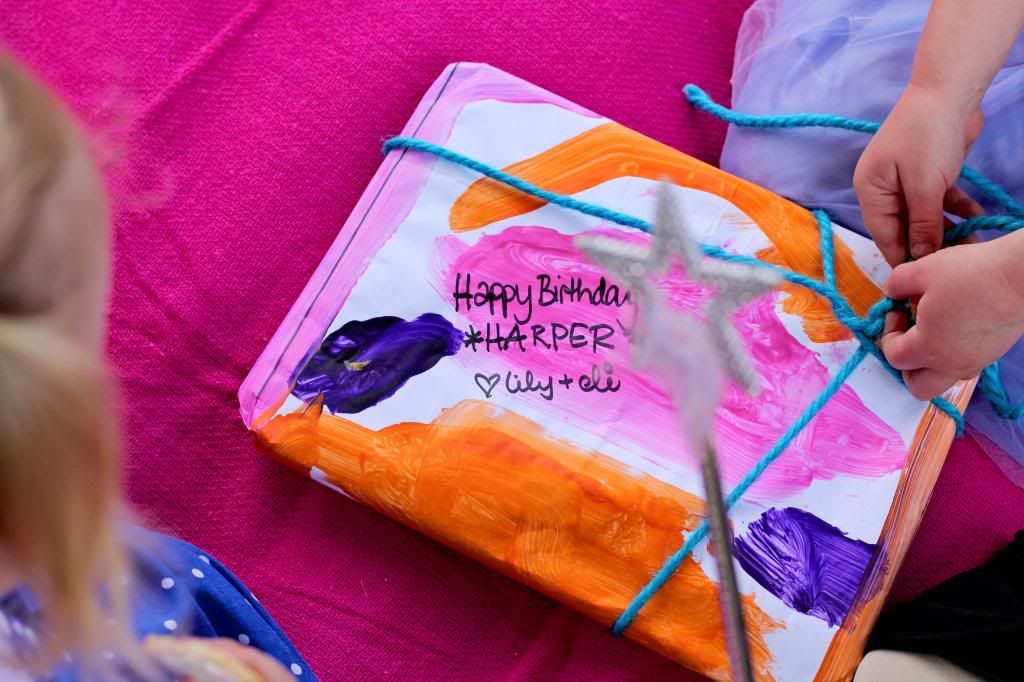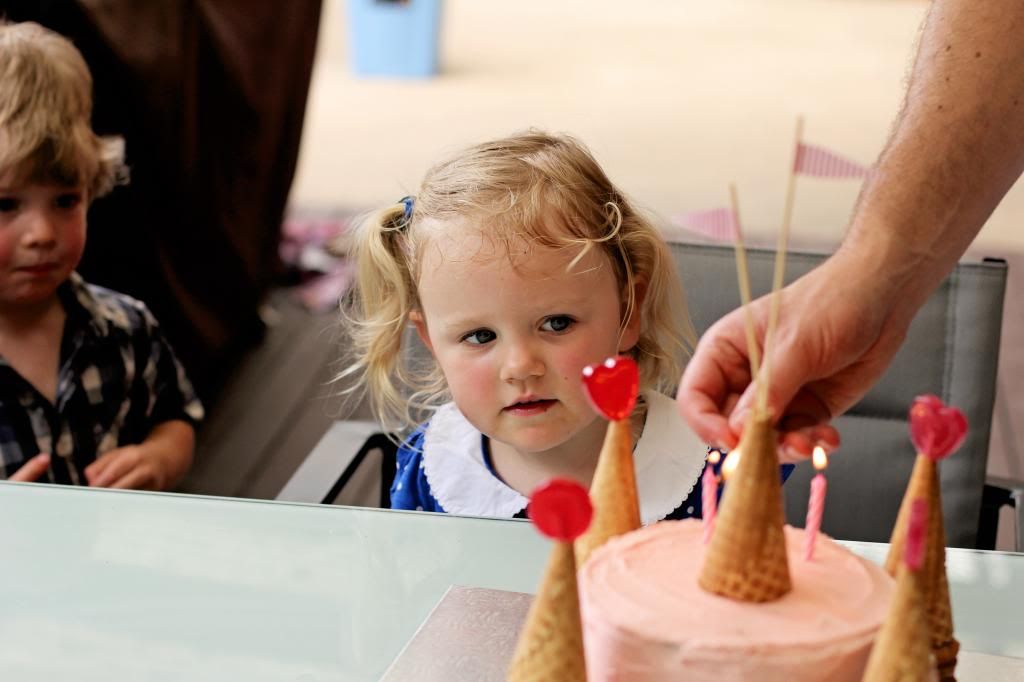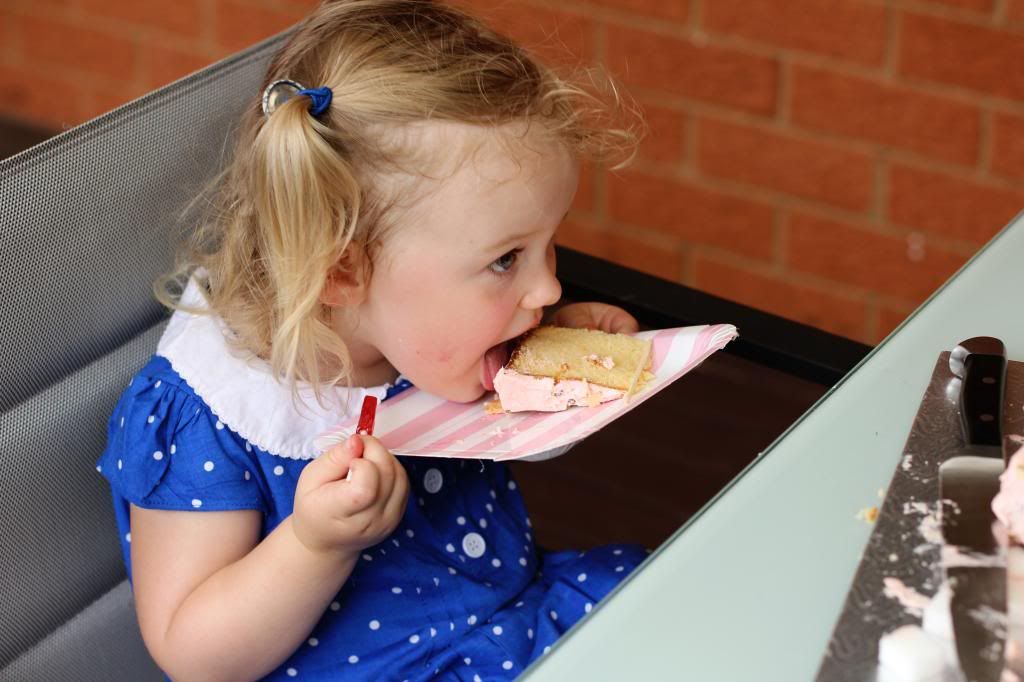 1.
New doll's house
2.
Tea cup biscuits. Simple to put together and quickly demolished.
3.
Four child foodies, focusing on anything but the camera.
4.
Handmade wrapping paper.
6.
Princess castle cake. Easier than it appeared in the Woman's Weekly Cake book. The 35 degrees weather the day before made icing it, um….. challenging. Think melting castle.
8.
Icing trumps the actual cake. Everytime.
In classic hostess style, I didn't get as many photos of Harper's special day as I would have liked. Pop over to
livinglovinglaughing
to see more photos.